DIGITAL SERVICES
Details N Scale has many services for the DCC modeler. For mobile decoding, we presently decode the three scales that we provide products. The majority of our expertise is with N scale. We use and recommend Aztec's Track Master® milled frames for applicable N scale application. We specialize with custom lighting with LEDs exclusively. We use industry standard Kapton Tape for securing decoders and insulating from frame shorts. We use styrene for insulating LEDS and non wrapped decoders such as Lenz Decoder Products. We are experienced with Digitrax®, TCS®, NCE®, and Lenz® decoders.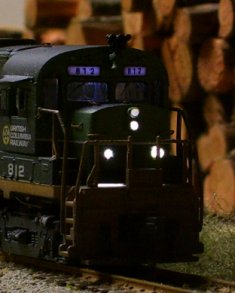 We have some areas of decoding that we do not serve. We do not do steam installations at this time and prefer to stay in the diesel decoding. We now install Digitrax® Sound decoders for N Scale diesel locomotives.
Projects sent to us should be new or in good working order for Digital service or conversions. Decoding a loco that performs poorly in DC mode will not run better in DCC. We can provide cleaning and some minor repairs if needed. We can purchase decoders for your install if you so choose. We will return ship free in the US and Canada for orders over $150.00. This could be one order, multiple locos. Below are basic fees associated with our Decoder Services.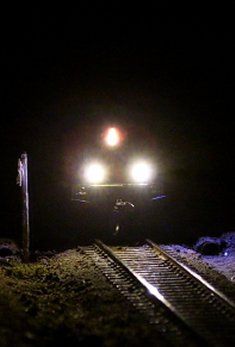 © Details N Scale 2016
| | |
| --- | --- |
| Labor Prices Only--Materials and Supplies Extra | Price |
| Drop in decoder install (Silent Decoder) | $25.00 |
| Drop in decoder install (Sound Decoder) | $45.00 |
| Hard wire decoder only Silent Decoder) | $30.00 |
| Hard wire (Sound decoder) | $55.00 |
| Aztec Frame Exchange Fee | $15.00 |
| Add Ditch Lights 1 pair | $20.00 |
| Add Alternating Ditch lights 1 pair | $25.00 |
| Front, Rear, or extra Head lights added (per light) | $4.50 |
| Extra milling for decoder or lights minimum | $5.00 |
| | |
Night Crossing
** Shipping fees not included
Doug Davies's N scale CN SD 40-2W ditch and nose lights lighting the way in the darkness of night. Ditch lights are the nano incandescent LEDs by Ngineering. Decoder by TCS
Tim Horton's BCR # 812 with 3 functions on, head lights, ditch lights and cab lights. M4 TCS Decoder installed in the C 425.
BCR SD40-2 # 763 has a Digitrax DN163K1C installed with modifications for nose and ditch lights. Nano LEDs are wired for the ditch lights.